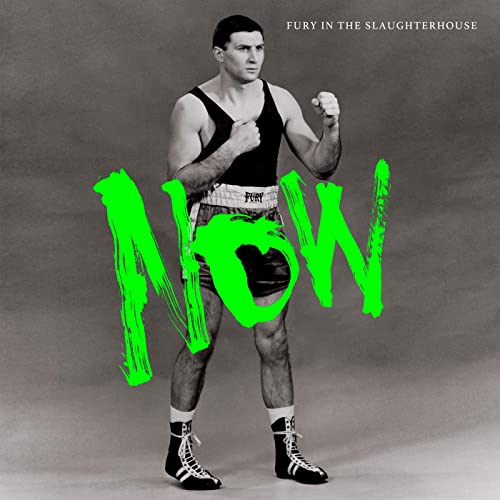 Fury In The Slaughterhouse – Now
Genre: Rock
VÖ.: 23. April 2021
Die Hannoveraner FURY IN THE SLAUGHTERHOUSE sind die Brüder Wingenfelder und ihre Mannen, die sich teilweise schon seit der Jugend kennen und seit mehr als 30 Jahren zusammen Musik machen. Sie spielen erst klassischen Stadion Rock, erinnert ein wenig an die Foo Fighters. "Now" ist das erste Album seit 13 Jahren, aber das Warten hat sich gelohnt. Es klingt ausgereift und energiegeladen einfach zum mit singen eingängig, genau so wie die Fans ihre Fury's seit Jahrzehnten lieben.
Im Laufe ihrer Karriere haben sie Millionen von Platten verkauft, und mit NOW treten sie den Beweis an das guter Rock kein alter kennt, auch nicht nach so vielen Jahren. Bei FURY IN THE SLAUGHTERHOUSE merkt man eben das die Jungs schon seit Jahren ein eingespieltes Team sind. "NOW" reißt dich von Anfang an mit auch wenn man vorher kein Fan war. Dies ändert sich sobald man das Album hört. Klasse Gitarrenarbeit, klarer Gesang. Ein Drum spiel der ersten klasse. FURY IN THE SLAUGHTERHOUSE eigen was sie können. Ein wunderbares Album. Hoffen wir mal, dass wir nicht wieder Jahrelang auf eine neue Platte warten müssen.
FAZIT: You never stop play Rock n'Roll and you never to old to rock. 
Tracklist
01. Sometimes (Stop to Call)
02. 1995
03. The Beauty
04. Letter To Myself
05. All About Us
06. Now
07. Good Luck On Your Way
08. Replay
09. Sorry
10. This Will Never Replace Rock'n'Roll
11. Not The Time To Live A Lie
12. Walk On
TEXT: Carsten Dehn