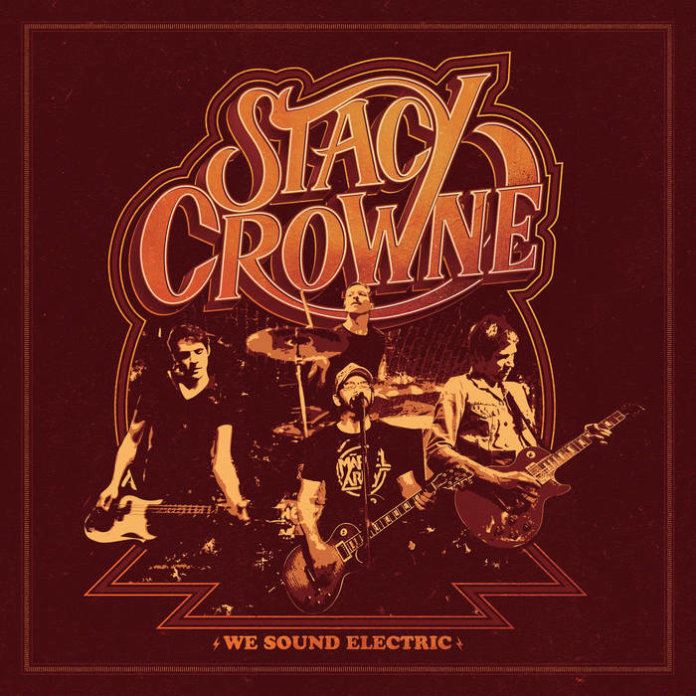 STACY CROWNE – WE SOUND ELECTRIC
Genre: Rock
VÖ.: 04. Oktober 2019
STACY CROWNE veröffentlichen am 04. Oktober 2019 ihr Debüt Album "We Sound Electric" auf Savage Magic Records. Hier geht es ab wie Schmitz Katze. Wer auf Bands wie Ramones, Peter Pan Speedrock, The Hellacopters, Chrome Division, The Cumshots, AC/DC und Motörhead steht, sollte sich diese CD unbedingt reinziehen. Die Jungs von STACY CROWNE lassen es so richtig krachen und zeigen, dass es auch richtig guten Nachwuchs gibt im Rockbereich.
"We Sound Electric" enthält zehn energiegelande Tracks mit starkem, ruppigen Gesang, unterstützt durch druckvolle Basslines, harten Drums und Gitarrenriffs die einfach riesig Spaß machen. Old School Punk-Rock der seine Konkurrenz nicht zu scheuen braucht. Hier wird man am Schopf gepackt und so richtig durchgeschüttelt.
FAZIT: Stacy Crown sind keine direkte Hardcore oder Punkband, aber wer auf gute Rockmusik steht, sollte definitiv einmal reinhören.
Tracklist
Oblivion
White Lies
Tightrope
Some Equals None
Get Loaded Now!
Roy Sullivan
We Are The Rest
We Sound Elecrtric
Love Bite
Too Easy
TEXT: Rock´n´Otte