Far Beyond – A Frozen Flame Of Ice (VÖ: 01.09.2016)
Genre: Melodic Dark Metal
Einen verdammt fetten und hiebigen Melodic Dark Metal serviert uns hier Eugen DD. auf seiner aktuellen EP "A Frozen Flame Of Ice", wobei kaum Zeit zum Luft holen bleibt. Vom Start weg wütet er mit aller Gewalt und haßerfüllten Shouts durch die 6 Tracks.
Wuchtig – rockende Gitarrenarbeit, groovende Melodielines und ein wohldosierter Vocaleinsatz mit perfekten Backing Vocals. Das Wechselspiel zwischen Eugen und dem düsteren hellen Gesangsstimmen von Patrick S. Und Stephan A., ist betörend und weiß zu gefallen.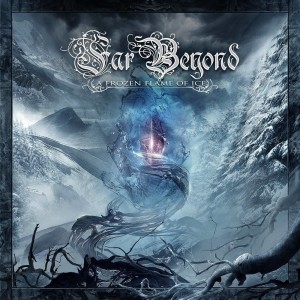 Fazit: Empfehlung!
Tracklist
1. Evernight Part I
2. The Song Remains The Same
3. A Frozen Flame Of Ice
4. Last Farewell
5. Unrelenting Force
6. Evernight Part II
Text: Rock´n´Otte