Cursed by the Fallen – Memories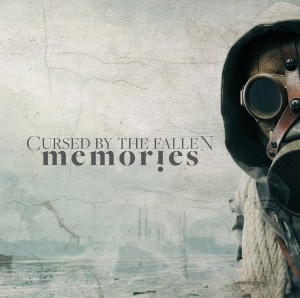 Genre: Metal
Na was ist das denn? Cursed by the Fallen bringen "When the sun turns Red" Neuaufgenommen mit aufs Album. Nicht schlecht, einen Klassiker mit drauf zu ziehen.
Aber nicht nur das verwundert einen. Diese Metal-Scheibe ist etwas für die ganz harten unter euch. Hörbare Emotionen, Energie in der Musik. Drückendes Tempo und gebrüllte Texte. All diese Dinge erwarten euch auf "Memories".
Die Stärke der Formation besteht nun darin, trotz der Nutzung bekannter Stil-Elemente und Strukturen einen eigenständigen Metal Sound zu erschaffen, der nachwirkt.
Fazit: Zusammengefasst ist "Memories" ein unterhaltsames Album geworden, das die Herren von Cursed by the Fallen unter Beweis stellen. Ein paar Durchläufe braucht es aber dann doch allerdings, um sich entfalten zu können, aber dann macht es richtig Spaß.
Tracklist
01. Rage
02. Decisions
03. Humanity Fail
04. Capitalism
05. Gladiator
06. Interlude
07. When the Sun Turns Red
08. Kryptonite
09. Promises
10. 99Toone
11. My Dear My Fear
Text: Rock´n´Otte