Fitches – Gods and Demons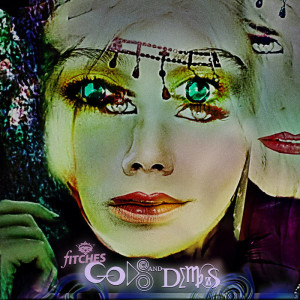 Genre: Rock; Blues-Rock; Stoner-Rock
Wow! Eine der besten Eps in dem noch frischen Jahr 2016 kommt überraschenderweise nicht von einer Metal oder Hardcore Band, sondern von einer Band aus dem Ruhrpott. Fitches – ist es bluesiger Stoner-Rock oder rifflastiger Bluesrock? Fitches ist die Mischung aus überwältigenden Saiteninstrumenten, einem rohen Schlagzeugsound und den energetischen Vocals des Frontmanns. Kombiniert man das Ganze noch mit Leidenschaft, Größenwahn und einem Augenzwinkern erhält man das Grundrezept dieser Band.
Fitches – werden nie Müde, und das ist auch gut so. "Gods and Demons" ist bereits die dritte Scheibe die die Blues-Stone Rocker aus dem Ruhrgebiet auf den Markt bringen. Nach der Demo CD "The King is born" und dem Debütalbum "King to God", kam im Oktober 2015 dann ihr neustes Werk in Form einer EP "God and Demons". Einzigartiger Sound mit passenden Gesang, dass gibt es nur bei den Fitches. Noch nie zuvor haben mir die passenden Worte so sehr gefehlt, wie hier. Man muss es sich selber anhören um zu beurteilen, wie genial die Jungs eigentlich sind.
Fazit: Hier wird nicht lange gefackelt – bereits mit der ersten Sekunde Rockt es durch die Boxen. Fitches – Rockt!!!
Tracklist:
1. That Green
2. My Blonde
3. Witch
4. Bang Your Drums
5. Desert
Rock´n´Otte